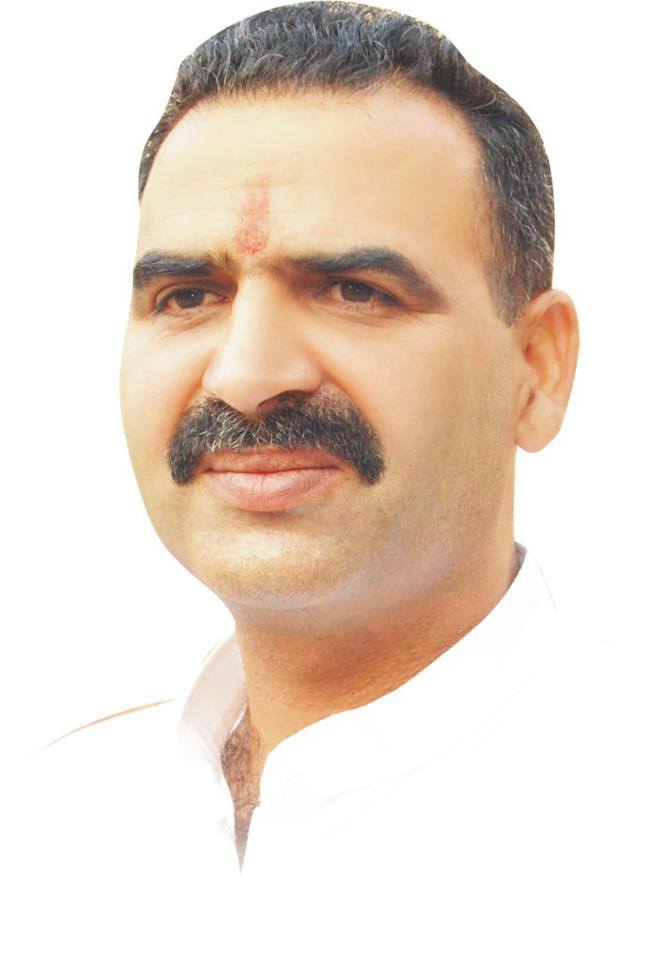 Sanjeev Balyan is an Indian Politician and Minister of State for Animal Husbandry, Fisheries and Dairying in Modi BJP second government. He was also former Minister of State for Agriculture and Food processing, Minister of State for Water Resources, River Development & Ganga Rejuvenation in Modi BJP first government. Check all the details about Sanjeev Balyan Wiki, Age, Caste, Wife, Son, Family, Net Worth, Biography, Facts & More.
Wiki/Biography
Sanjeev Balyan was born on Friday 23rd June, 1972 (Age 49 years; As in 2021) in Kutba village of district Muzaffarnagar (famous for the Crime city), Uttar Pradesh. His full name is Dr Sanjeev Kumar Balyan. His zodiac sign is Cancer. Sanjeev Balyan caste is Choudhary Jaat. His nationality is Indian. His religion is Hinduism. His profession is a veterinary surgeon (medical treatment of sick and injured animals) and also Agriculturist farmer.
Education/Qualification
He did his schooling from local school of district Muzaffarnagar. After his secondary education, he get degree in doctorate of Veterinary Anatomy from CCS Haryana Agricultural University.
Physical Appearance
Height: 5′ 10″ inch
Weight: 72 Kg
Eye Colour: Black
Hair Colour: Black
Skin Colour: Fair
Family & Wife
He was born into a Jaat family of Kutba village. His father name Surendra Pal Singh and mother Ravindri Devi, elder brother Ravindra Singh Balyan, younger brother Vivek Balyan. He was married to his wife Dr. Sunita Balyan, also veterinary doctor both were happily married couple. They have two daughters Ketki Balyan and Taj Balyan and son Akash Singh Balyan.
Political Career
Sanjeev Balyan started his political career journey by joining as a member of BJP party. He won his first election by defeating Kadir Rana of BSP party by margin of more than four lakh votes in 2014 and he was elected as Member of Parliament, Lok Sabha from district Muzaffarnagar.
In 2014, he became the Minister of State for Agriculture and Food Processing. Later in 2016, he became the Minister of State for Water Resources, River Development and Ganga Rejuvenation. In 2019, he was re-elected and won 2019 general election by defeating Ajit Singh of Rashtriya Lok Dal party by margin of 3400 votes approx.
In May 2019, he became the Minister of State for Animal Husbandry, Dairying and Fisheries.
Controversy
He is an accused in 2013 Muzaffarnagar riots, and administration take precautionary measure when riots took place according to big media source but he claimed that he was booked in false case and said that he was not accused and never did this.
Media source said, that he was part of Muzaffarnagar mahapanchayat in September 2013, which was held tensions and Uttar Pradesh police administration take actions on him.
He was charge with offences by UP Police in Sections 188 (violating prohibitory orders), 353 (assault or criminal force from discharging his duty), and 341 (for wrongful restraint). In November 2015, he was taken bailable warrant. He surrendered and taken bail from Muzaffarnagar court.
Net Worth
Sanjeev Balyan net worth is Rs. 1.5+ Crore approx (As in 2021). His assets of Rs. 1,57,81,189 and his liabilities of Rs 23,73,645. Also, he was two time Minister of Central Government and take salary and allowance from that. His overall net worth is from his profession of Agriculture and Veterinary doctor. In his whole life he worked hard and earn this net worth.
Contact & Address
Permanent Address: Village Kutba – Kutbi, District Muzaffarnagar, Uttar Pradesh
Present Address: Bungalow No. 15, Ashoka Road, New Delhi-110 001
Contact number: +919219583103
Email Id: [email protected]
Social Handles of Sanjeev Balyan
Facebook: DrSanjeevBalyan
Twitter: drsanjeevbalyan
Amazing Facts of Sanjeev Balyan
He was a student leader during his college days in CCSHAU and interested in politics.
He is doctor by profession of sick or injured animals.
He is an assistant professor in Government of Haryana.
He is a social worker works for backward sections of the society and farmers.
He has one criminal case in his life.
He is accused in 2013 Muzaffarnagar riots.
He won all the elections in which he was elected.
In Sep 2017, he was moved back from the Ministry of Modi government and he again comeback in 2019 second Ministry of Modi government.
In 2020, he was appealing to farmers to talking about farmers protest against the bill.
You can also read big Politicians biography like Arvind Kumar Sharma IAS, Captain Amarinder Singh, and Jayant Chaudhary.