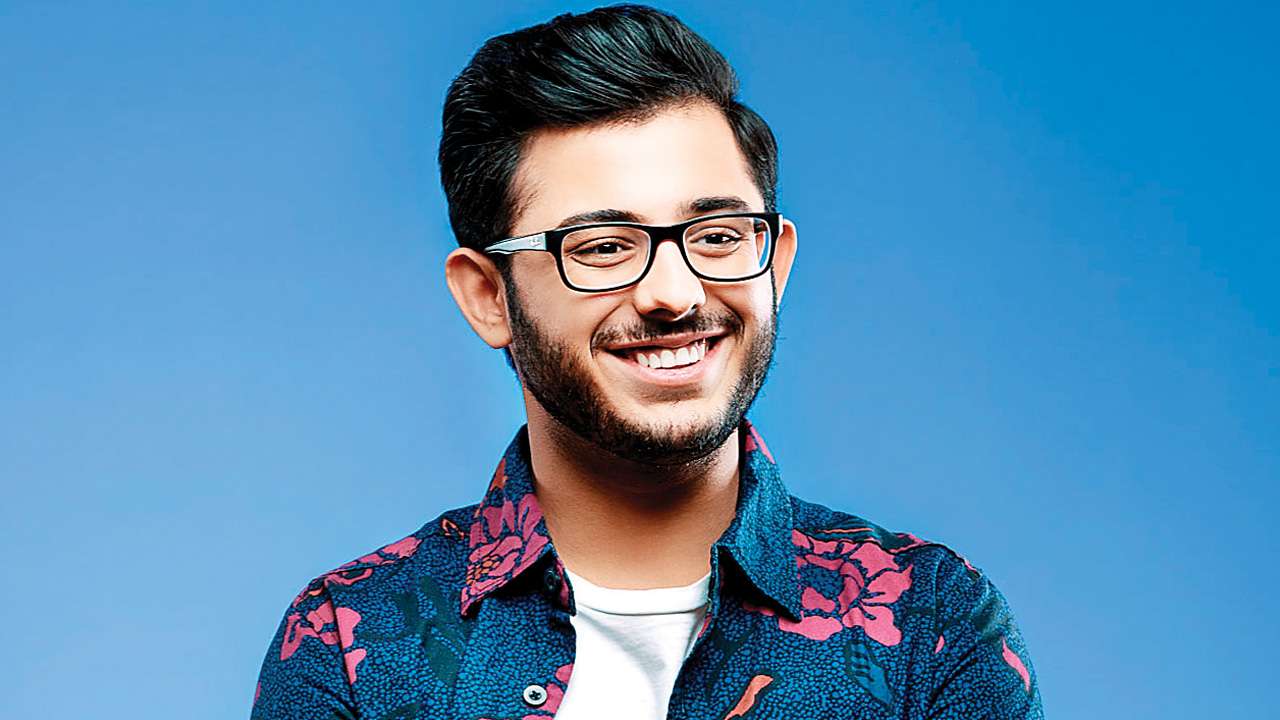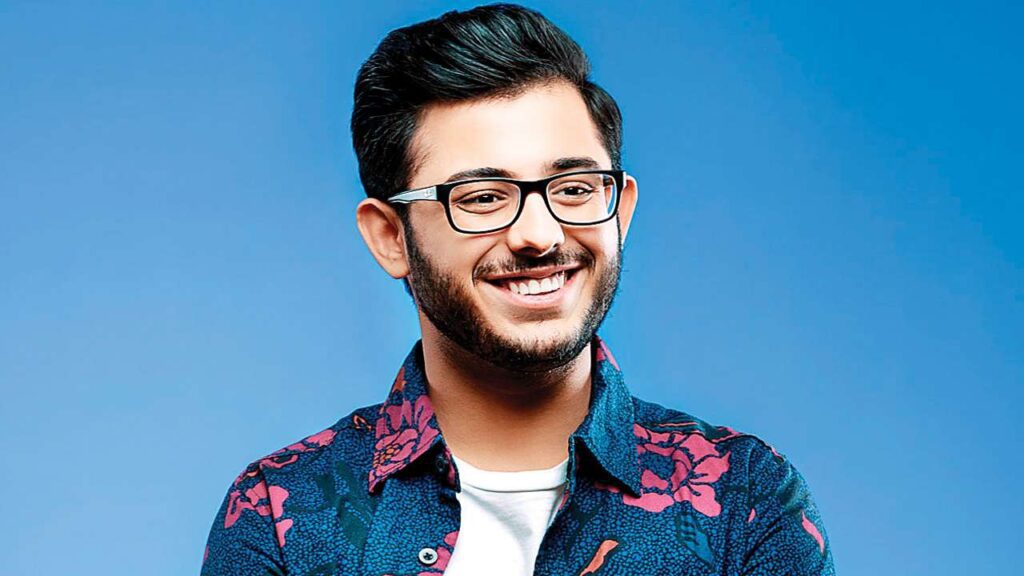 Carryminati aka Ajey Nagar is India's famous roaster and renowned big Youtuber with 30+ million subscribers on his youtube channel named "Carryminati". He recently famous for posting video related to revenge of Youtube vs Tiktok, which got immensely popular overnight and gain more subscribers in 1 day. Check all the details below about Carryminati Wiki, Age, Height, Girlfriend, Family, Net Worth, Biography & More.
Wiki/Biography
Carryminati aka Ajey Nagar was born on 12th June 1999 (Age: 22 years; As of 2021) in Faridabad, Haryana, India. His real name is 'Ajey Nagar'. His nationality is Indian. His zodiac sign is Gemini. His profession is Youtuber. His religion is Hinduism.
Education/Qualification
In 2016, he completed his schooling till 11th standard from Delhi Public School, Faridabad, Harayana. He skipped his education to pursue his career in Youtube and later did his 12th board secondary education from distance learning.
Physical Appearance
Height (approx) : 5′ 5″ inch
Eye Colour: Black
Hair Colour: Black
Family & Girlfriend
He belongs to Gurjar caste of Harayana. His father name is Vivek Nagar. Not much information about his parents. He has one sibling elder brother Yash Nagar or Wily Frenzy, who is music producer/DJ and composer of many songs of Carryminati. He is single, and no girlfriend.
Career
He started his career at the age of 8. In 2008, he got inspired to start his youtube channel as a kid after watching football videos on youtube. In 2014, he started his own channel with name 'Stealth Fearzz' and upload videos about football tricks.
Later, after this he create another youtube channel with name 'Addicted A1', on which he uploaded gameplay commentary videos in which he mimic big bollywood stars like Shah Rukh Khan and Sunny Deol, but he failed to get big number of views of his youtube channel.
After that, he changed his youtube channel name to CarryDeol and roasting his gameplay videos and eventually getting more views and subscriber who likes his roasting. After that getting big number of views he changed his channel name to Carryminati.
In an interview, he shared his starting career journey as a Youtube, he said,
In 2014, I started with my original channel, Addicted A1. I used to record game play videos with my reactions and upload them. It didn't get me very far, after a year I had about 35 likes. I then thought of evolving my content, and started CarryDeol. (Does an impression over the phone) It worked well with the audience, the Counter Strike community loved it and shared my work. After six months, I was bored, and needed a change. That's when I got to my current nice-roasting.
He also said, that his channel got first boost when he roasted famous comedy youtuber 'BB Ki Vines'. After this, he roasted many social media celebrities in his youtube channel videos like 'Deepak Kalal' and 'Dhinchak Pooja', his channel got boost with that type of roasting videos.
In 2016, he received youtube silver play button after one year he received youtube gold play button after getting 1M+ subscribers on his youtube channel. In 2020, he crossed the milestone of 10M+ subscribers on his youtube channel and received diamond play button from youtube. At present, his youtube channel 30+ million subscribers.
He got popularity with his youtube diss track named 'Bye PewDiePie' against Swedish youtuber, Felix Kjellberg, who is famous for his name PewDiePie. He was featured many tracks are 'TRIGGER' with Vibgyor (2019), 'Zindagi' with Wily Frenzy (2020), and 'Warrior' with also Wily Frenzy (2020).
On 8th May 2020, he posted a roasted video, about 'Youtube Vs TikTok' on his Carryminati youtube channel and his video is trending on youtube in few hours and hit more than 5+ million views within a day. On 15th May 2020, this video was removed by Youtube, because his video was violating the Youtube terms, policies and conditions.
After removed his video from his youtube channel, he got very angry and make a song which is very famous on Youtube named 'Yalgaar' with brother Wily Frenzy.
Carryminati Social Media Profiles
Youtube Channel: CarryminatiYt
Facebook: CarryDeol
Instagram: carryminati
Twitter: CarryMinati
Read Other Biographies: