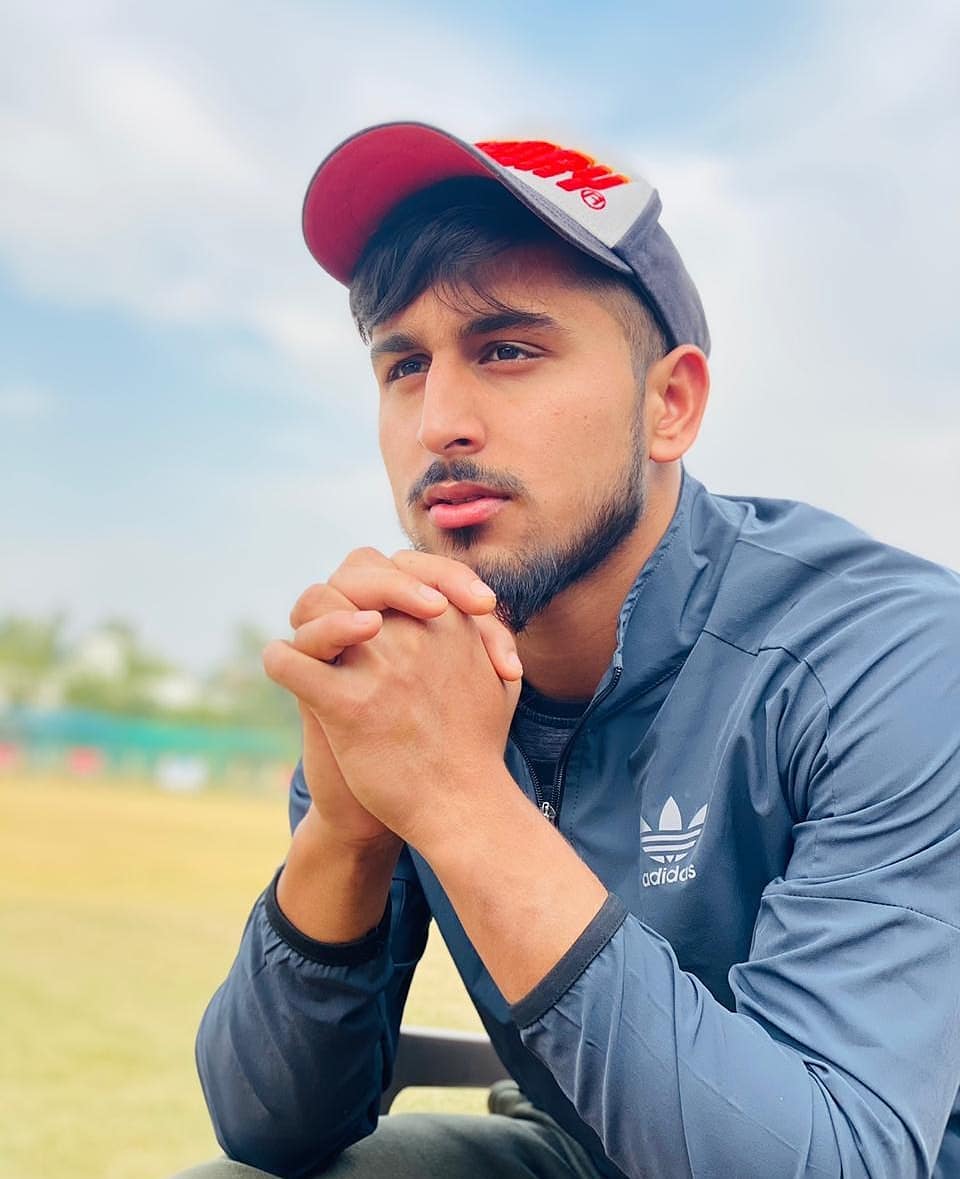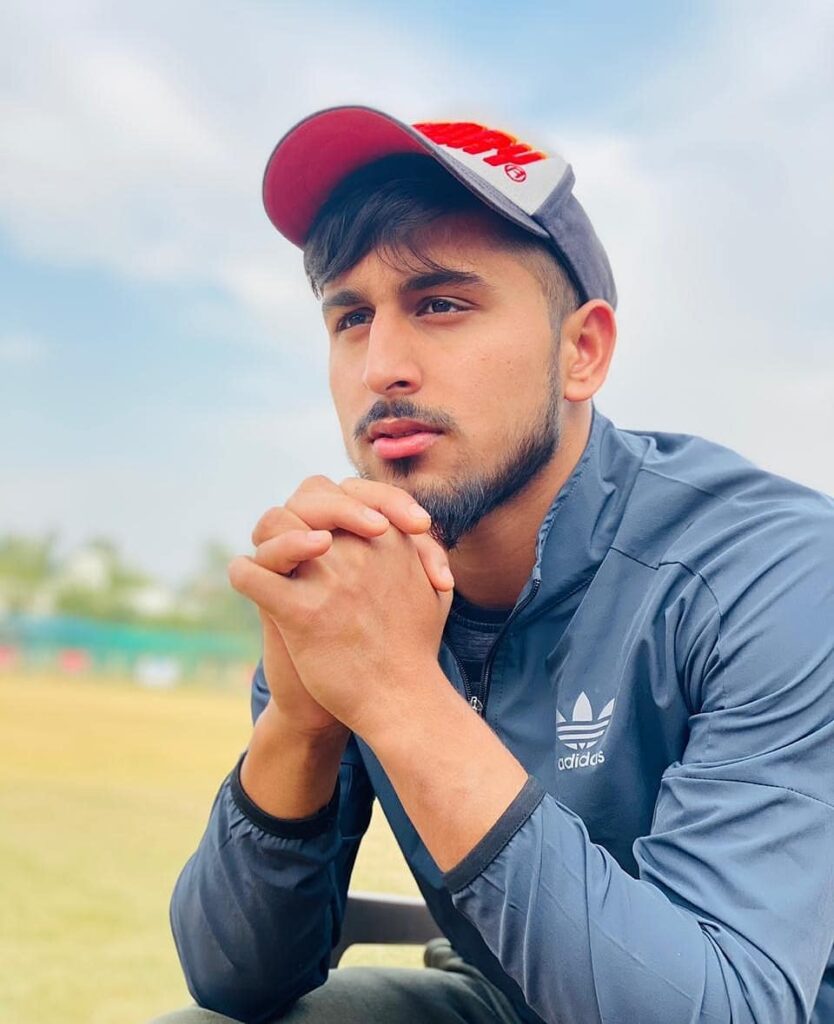 Umran Malik is a famous Indian fast bowler (pacer) and also on the Indian Cricket team. Umran completes in domestic-level competitions of cricket. Later, Umran joined IPL Team Sunrisers Hyderabad as a short-term replacement for bowler Thangarasu Natarajan because Natarajan was diagnosed with COVID-19 before the game against IPL Team Delhi Capitals. Check all the details below about Umran Malik (Bowler) Wiki, Age, Height, Family, Biography, Facts & More.
Wiki/Biography
Umran Malik was born on Monday 22nd of November, 1999 (Age: 23 years; As of 2022) in Jammu & Kashmir.
He follows the Islam religion. Umran's zodiac sign is Scorpio. His nationality is Indian.
Her dream is to play Cricket for Indian Cricket Team.
Educational Qualification
Umran Malik is a class 10th dropout by his educational qualification. After this, Umran started playing cricket at the age of 17. He started playing cricket at the Jammu & Kashmir Sports Council in Srinagar. Umran was spotted by the head coach Randhir Singh Minhas (nicknamed "Rajan Sir") of that academy.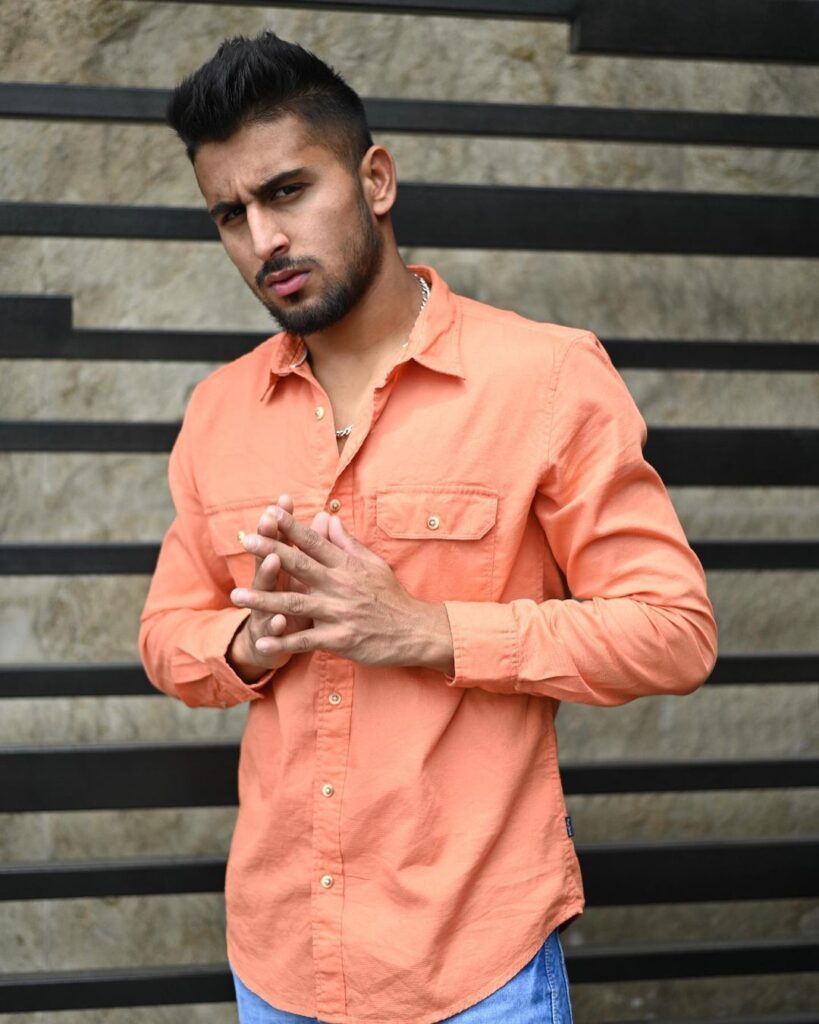 Umran Malik was not very interested in this sport during his early days. But his head coach Randhir scolded him and told him to focus on the game.
Soon, Umran Malik started playing Under 19 cricket, and later after playing several cricket games at the domestic level, Umran went to represent IPL Team Sunrisers Hyderabad on 3rd October 2021.
Physical Appearance
Height (approx): 5′ 9″ inches
Eye Colour: Black
Hair Colour: Black
Family
Umran Malik was born into a poor family in Jammu & Kashmir. But his hard work pays off and today, Umran is playing in the Indian National Cricket Team.
His father runs a fruit shop in Jammu. His mother's name is not known. Also, he has two elder sisters.
Major Records (Cricket)
Umran's Malik Fastest delivery of bowling in Indian Premier League history (152.95 km).
He is the only fastest bowler to clock 151 kmph more than twice in a single match in the Indian Premier League (IPL).
Umran Malik is the third pacer to clock 151 kmph speed after Lockie Ferguson and Anrich Nortje in IPL 2021.
After Parvez Rasool, Rasikh Salam, and Abdul Samad, Umran Malik is the fourth cricket from Jammu & Kashmir to play in IPL.
Career
In 2017, Umran Malik started his career playing professional cricket. Firstly, he represented Jammu & Kashmir at the Under -19 level. Unfortunately, Umran couldn't feature in the playing eleven at that time of Under -19. But his coach expressed his regret by saying that,
"They did not give him a longer rope. So, he was disappointed, but then, for us, the challenge was to make sure that he did not lose the plot."
After some time, One-day Umran Malik was practicing in the nets, he caught the eyes of the coach of the Assam team and the former Indian wicketkeeper Ajay Ratra, who found Umran's bowling quite impressive pacer.
The Assam team coach inquired about him with the team coach and ask why he is not playing in the domestic level competition for Jammu & Kashmir. But soon, Umran Malik got selected in the Jammu & Kashmir team squad for the T20 game in the Syed Mushtaq Trophy a match against the Railways team on 18th January 2021.
On 18th January 2021, his team captain is Parvej Rasool after winning the toss, he select to bowl first looking at the greener wicket at the Alur Cricket Ground (Bengaluru). The railway team had a decent start with 104 runs for the loss of one wicket.
In the match's 14th over, Umran dismissed captain Karn Sharma's clean bowled. After 3rd bowl of the captain's wicket he got his second wicket in a form of a bowl catch by Mrunal Devdhar. After a few overs, he took also another wicket in the 16th over.
After completing the match his stats are awesome 24 runs in four overs with three wickets with an economy of six runs an over. After the match, captain Parvez Rasool (who played two international games for India) said,
"He is a genuine good talent, who has the potential to go far. In the nets, he would often hit the batters on the helmet. With time, he will certainly improve further."
Irfan Pathan was Umran's team mentor when he played this game. His head coach Randhir said,
"Irfan being a top-level fast bowler, he saw potential in Umran and they started mentoring the young cricketers and that boosted his confidence".
Irfan Pathan is the first person who started nurturing the talent of Umran Malik at a higher level. Irfan along with the team head coach Milap Mewada wanted to give him maximum time in order to prepare for the upcoming tournaments of Cricket.
But the implementation of Article 370 in their religion, that the state was under a curfew, all the entire training was discontinued till further order from the government, and players were sent back to their homes.
After some time the CEO of JKCA Syed Ashiq Bukhari took the charge to bring the player to the cricket training camp. Syed Ashiq instructed the district police to go personally to every player's home and bring them safely to cricket training camp.
After a few months of reaching the camp, Umran Malik played in the Vijay Hazare Trophy held at Videocon Academy Ground in Kolkata on the 22nd of February, 2021 for his first list-A 50 overs game against the Bengal team.
In this match, Umran Malik couldn't bowl as per the expectation and give 98 runs in ten overs with an economy of 9.8 runs in an over. After the manager to scalp one wicket.
Jammu lost the match by 82 runs. Later, Umran got selected in the IPL 2021 as a net bowler, Umran Malik was seen troubling their star batter David Warner with his bowling pace, to which Irfan Pathan later said,
"He is still a work in progress and he still needs to play a fair amount of domestic cricket to get better. But he is a genuine talent and has the potential".
Umran Malik played his first IPL cricket match against the Kolkata Knight Riders at the Dubai International Stadium in UAE. Umran was picket ahead of injured Sandeep Sharma. His team Sunrisers Hyderabad scored 115 runs after batting first.
In the second innings, Kolkata was at one state 11 runs for no loss when Umar get to bowl his first over of the IPL. Umran troubled their batters Shubhman gill and Nitish Rana with his bouncers and bowled wickets with more than 145 kmph average speed of his bowl.
In that over, Umran Malik gave nine runs. Then in the second over, Umran Malik was more effective and play four overs going for 27 runs. Umran don't get any wickets in his first match in IPL but his pace and accuracy impressed anyone in Stadium.
Former Zimbabwean cricket commentator Pommie Mbangwa said,
"Wher has this guy been."
While Harsha Bhogle, a famous commentator tweeted,
"Good to see a young man like Umran Malik with some serious pace about him."
While former Indian bowler Vinay Kumar said,
"Delighted to watch a youngster bowling with such a great pace. His future looks very bright."
Even former Indian Test cricketer and the ongoing commentator Akash Chopra tweeted,
"Umran Malik…impressive first over and has already bowled the fastest ball by an Indian in IPL 2021."
Social Handles
Instagram: umranmalik_1
Facebook: umranmalikofficial
Twitter: Umran_Malik_1
Amazing Facts of Umran Malik
Umran Malik is in the team of Sunrisers Hyderabad (IPL) with the jersey number 24.
During an interview, his coach revealed,
"Initially, he was not quite serious about the game. He would turn up one day and then disappear for three days. And again, after a week or so, you would see him bowling at the nets. He had a passion for the game, but did not take things seriously".
His coach later said that Umran was a raw talent but needed more guidance.
"Umran Malik would clock 145+ speed at the nets and we knew that if he is mentored properly, he can go far."
In his childhood, he used to play with a tennis ball, where Umran learned the art of pace bowling. Umran Malik came from a low middle-class background so it was difficult for his father to fulfill all his basic needs for his game. Still, Umran gets motivated to play cricket at the highest level. His coach further revealed and said,
"He is a class 10th drop out and all he did was just play cricket. He has elder sisters and he is the only son in the family, so they were very supportive and that helped him play freely."
In his first debut match in IPL on the 3rd of October 2021, where Umran Malik was bowling is more than 150 kmph speed, his IPL team captain and star batter Kane Williamson said,
"He is a special talent. I suppose one of the silver linings of being where we are, is certainly not desirable, but we have been able to expose a no. of younger players and as we are saying, the talents certainly in India is a mean. There are so many young guys ready to go and get some experience and that will be so much better for their careers. Yeah, Umran is something special and great that he was able to get a run tonight, a fantastic opportunity for him."
Irfan Pathan meet Umran Malik first time in the council academy of Srinagar where Irfan was a mentor, He said,

"What struck me was his pace, but back then, he would jump out a lot. So, we had to work a bit on his bowling action. That helped him gain control and it benefitted his bowling."

"Umran Malik was one of the young prospects and our aim was to work with him in the camp and prepare him for the Ranji Trophy. But that did not happen. But all credit to him, he has worked really hard over the last few months and has been very impressive in the nets."

Umran Malik drives his own car.
Read other Biographies Below: