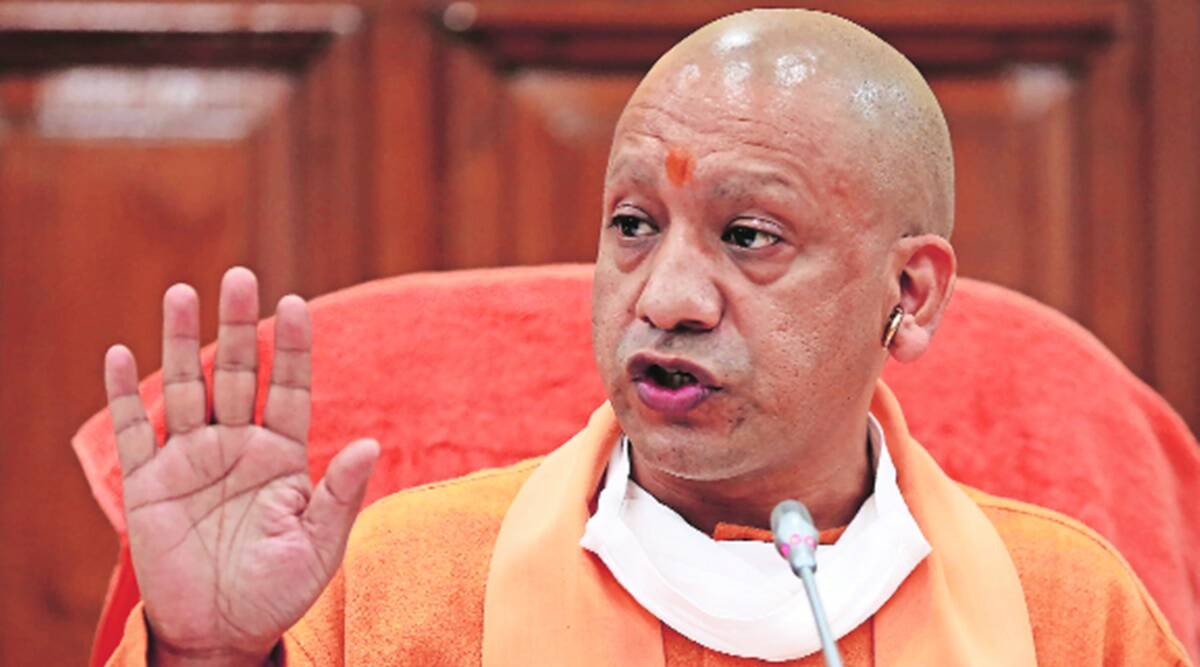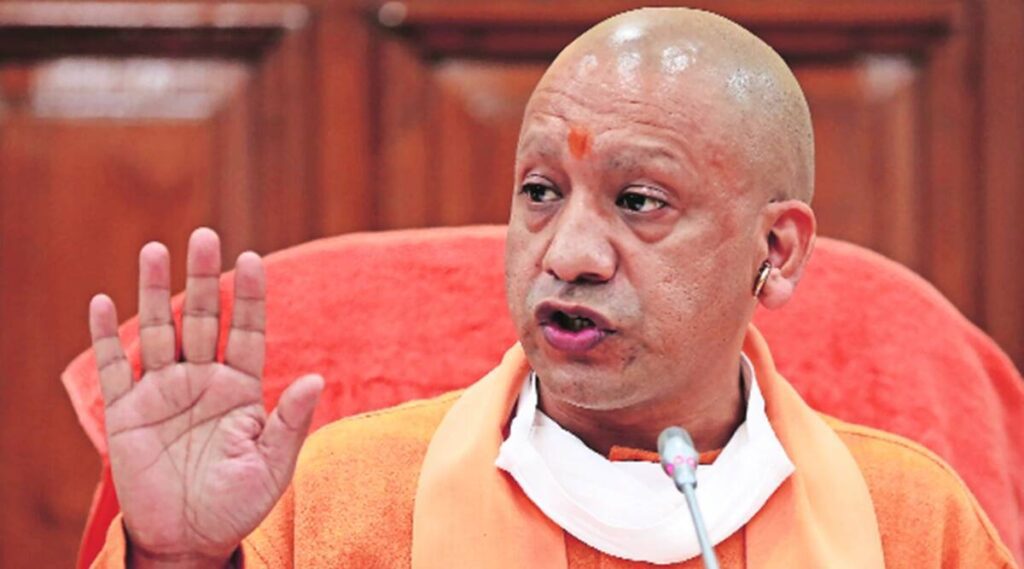 Yogi Adityanath is an Indian Politician, Member of Bharatiya Janata Party (BJP) and the 22nd Chief Minister of Uttar Pradesh. He is the head priest (Mahant) of Gorakhnath Math, Hindu temple in Gorakhpur. Yogi Adityanath is the founder of Hindu Yuva Vahini, a hindu nationalist organization. He is publicly and politically image as Hindutva Right-Wing famous brand. He is famous for his controversial views in front of public against Muslims.
Wiki/Biography
Yogi Adityanath was born on Monday, 5th June 1972 (Age 49 years; As in 2021). His birthplace in the village Panchur, Pauri Garhwal, Uttarakhand. His parents named Ajey and his real name is 'Ajay Mohan Bisht'. His religion is Hinduism. His zodiac sign is Gemini. His caste is Thakur. His nationality is Indian. His nickname is Yogi and other famous name is Mahant Yogi Adityanath.
Education/Qualification
He did his schooling completed from the local schools of Pauri Garhwal and Rishikesh. In 1992, he completed his bachelor's degree in Mathematics at Hemvati Nandan Bahuguna Garhwal University in Uttarakhand.
He left his home in the mid of 1990s to join the Ayodhya Ram Mandir movement. On that time, Yogi Adityanath inspired by Mahant Avaidyanath and he became the disciple of Mahant Avaidyanath, former Mahant of Gorakhnath Math.
His guru Mahant Avaidyanath once met his father and said that you have 3 more sons, to let Adityanath be his disciple his father is happily agreed and say yes. In 1993, Yogi Adityanath renounced his family at the age of 21 and he travelled to Gorakhpur Gorakhnath temple to become the disciple of Mahant Avaidyanath.
In 1994, he taking diksha as sanyasi of Gorakhnath temple as tradition when Mahant Avaidyanath designated as successor of Gorakhnath Math and he is known as 'Yogi Adityanath'. His duties is to manage many schools, colleges and hospitals which were run by the Gorakhnath Trust Fund.
Physical Appearance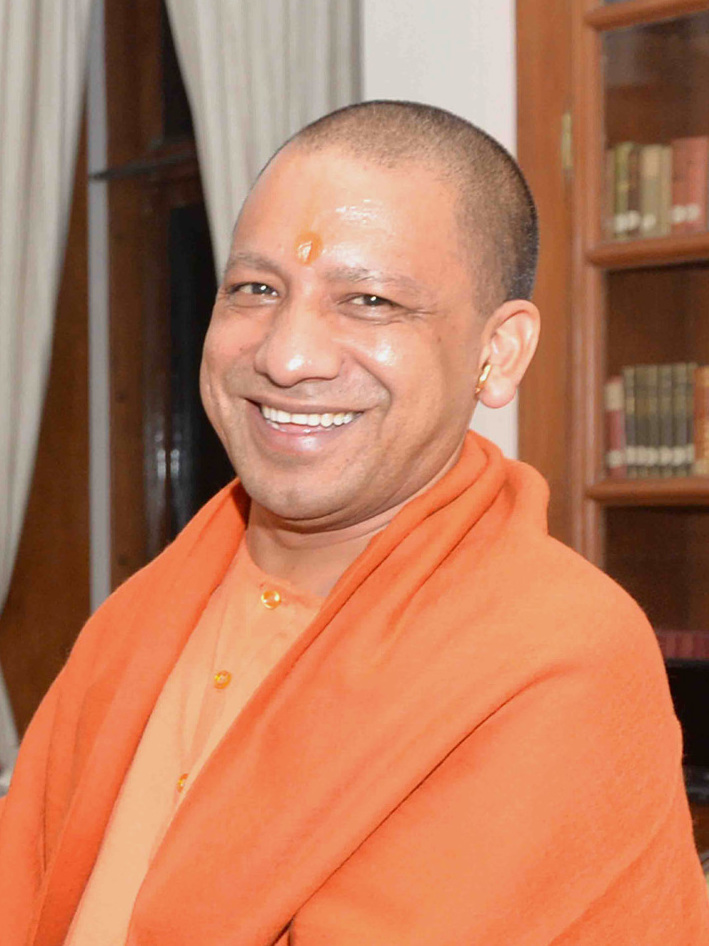 Height: 5′ ft 4″ inch
Hair Color: Black
Eye Color: Black
Skin Color: Fair
Family
Yogi Adityanath belongs to Kshatriya family of Uttarakhand. His late father Anand Singh Bisht was a forest ranger who died of chronic illness and old age on 20th April 2020 in AIIMS, New Delhi. His mother Savitri Devi is housewife. He is the second children in his family, among four brothers and three sisters.
His elder brother Manvendra Mohan, and his first younger brother Mahendra Singh Bisht, second younger brother Shailendra Mohan is posted Subedar in the Garhwal Scout unit near Indian China Line of Control. His elder sister, Shashi runs a tea shop in Uttarakhand and she said that she is happy in the hills of Uttarakhand and does not wish to migrate.
He is unmarried because he is a celibate during his whole life and he is a Mahant Yogi of Gorakhnath Math.
Political Career
He started his political career in 1996 when he was taken the responsibility of managing the election campaign for our guru Mahant Avaidyanath. In 1998, after his guru retirement he was elected as the nominee from the Gorakhpur constituency seat.
Yogi Adityanath contested in 12th Lok Sabha election and won the first Lok Sabha election from Gorakhpur in 1998 and he becoming the youngest Member of Parliament at the age of 26.
After his political winning from Gorakhpur seat he started his Hindu Yuth Wing and named Hindu Yuva Vahini, which was based on all Hindutva tradition and Yogi Adityanath became popular as Hindutva firebrand.
He was elected as Member of Parliament from Gorakhpur consituency five times to the Lok Sabha and won all the elections in 1998, 1999, 2004, 2009, and 2014.
From his electoral won in all the elections as an MP, he worked in several government departments like Committee on Food, Civil Supplies, Public Distribution, Member of Department of Sugar and Edible Oils, Consultative Committee, Committee on External Affairs, Committee on Transport, Tourism & Culture and Ministry of Home Affairs.
In 2017, Bharatiya Janata Party won the Uttar Pradesh elections with maximum seats and Yogi Adityanath was announced as the next Chief Minister of Uttar Pradesh on 18th March 2017. On 19th March 2017, he sworn and became the 22nd Chief Minister of Uttar Pradesh.
Controversies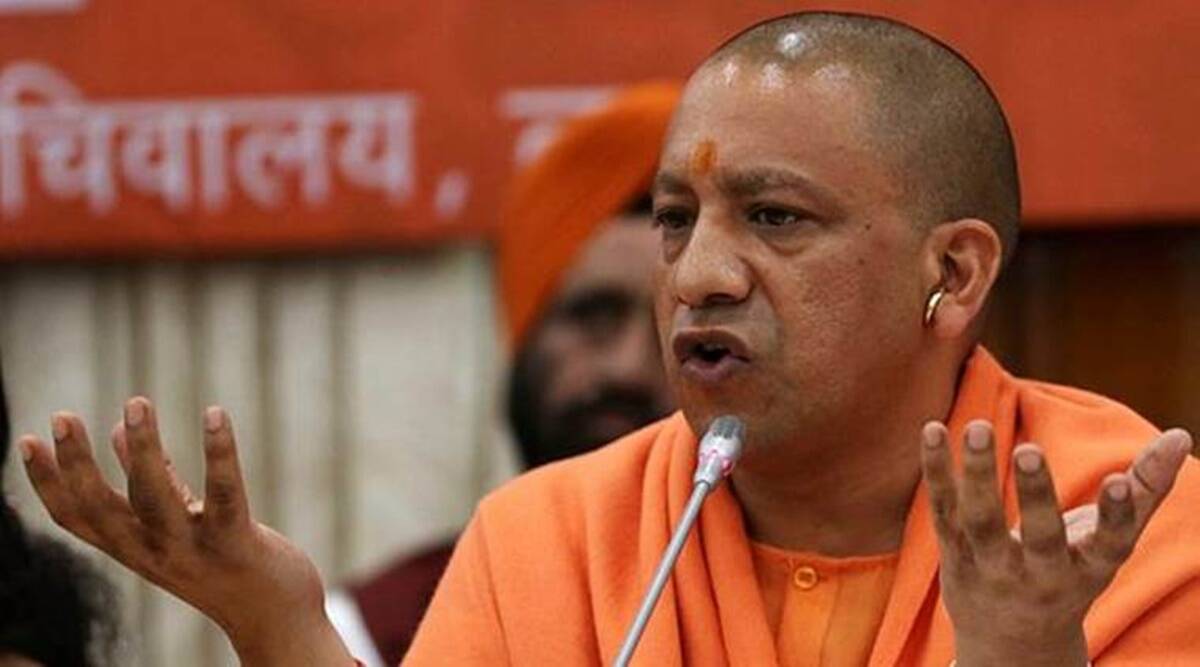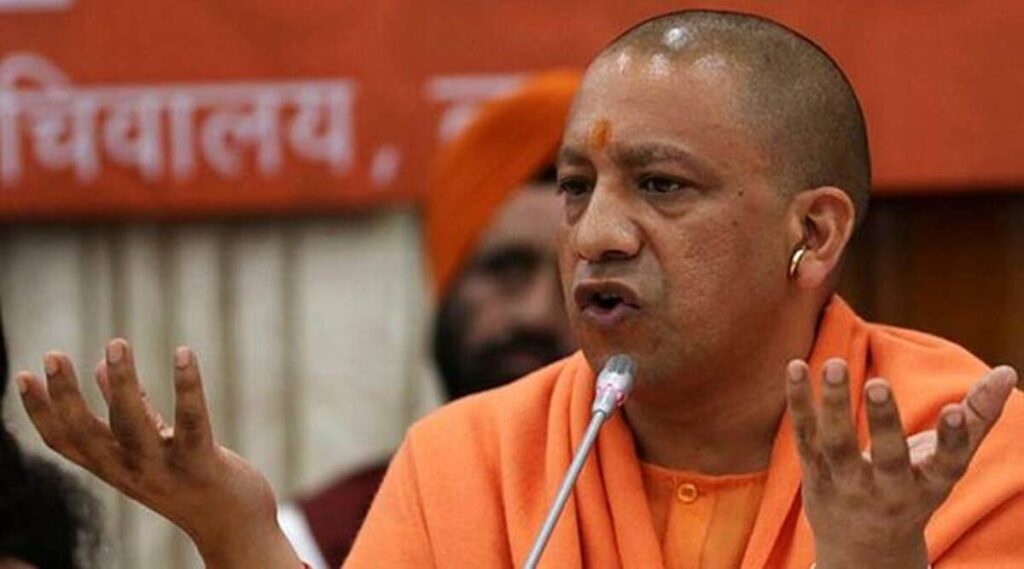 In 2005, he led a faith conversion drive; during which he converted several people from different religions into Hinduism. In one such purification drive, he reportedly converted 1800 Muslims to Hinduism in Etah, Uttar Pradesh.
In 2007, a Hindu child died within the Hindu-Muslim clash during the festival of Muharram. After the riots ended, Yogi Adityanath visited the location, where the kid had died, and he gave a hate speech. After his speech, the police arrested Yogi and a couple of of his followers; which caused violence everywhere Gorakhpur. Yogi was released a fortnight later, but 10 people lost their lives during this era. He stated-
If they (Muslims) kill one of our Hindu brothers, we will kill 10 of them. If they can burn our homes and shops, what's stopping us from doing the same
In 2015, International Yoga Day was inititated and he made it compulsory to participate. Several people and therefore the minority groups in India said they'll participate within the Yoga Day, but, won't perform the Surya Namaskar; because it opposes their religious sentiments. Yogi Adityanath replied to the present by saying-
The people opposing 'Surya Namaskar' should drown themselves in the ocean. Lord Shankar was the biggest Yogi who started Yoga, and those who want to avoid Yoga and Lord Shankar can leave Hindustan
In 2015, when Shah Rukh Khan gave a press release regarding intolerance in India, Yogi gave a press release within the Parliament, comparing him with Pakistan based terrorist, Hafiz Saeed. He stated-
There is no difference between the language of Shah Rukh Khan and Hafeez Saeed. There is a conspiracy going on in India for poisoning the atmosphere of the country and Shah Rukh Khan has also become a part of it
In 2016, he stimulated a serious controversy together with his remark against Muslims. He stated-
If the Muslim population continues to increase at the same rate, there willbe a situation of population imbalance in India
On 20 June 2016, during a religious meeting in Basti, he said-
Mother Teresa was part of the conspiracy to Christianise India. Hindus were targeted in the name of doing service and then converted
On 15 April 2019, The committee of India (ECI) imposed a 72-hour ban on Yogi Adityanath from campaigning. it had been imposed for violating the Model Code of Conduct (MCC); as just a couple of days before the ban, he was warned by the ECI for his remarks about the Indian Army. He had called it as Modi's Army. this point he gave a press release in retaliation to Mayawati's statement that-
If the Congress, BSP and SP have faith in Ali, then we also have faith in Bajrang Bali
Social Handles of Yogi Adityanath
Twitter: myogiadityanath
Facebook: MYogiAdityanath
Instagram: m_yogiadityanath
Youtube: mahantyogiadityanath
Amazing Facts of Yogi Adityanath
Since childhood, Yogi Adityanath is interested in studies. When he studied in college and visit our home in holidays, he motivate our brothers and sister to study.
In 1993, he left his family and renounced joined Gorakhnath Math where his guru Mahant Avaidyanath as his disciple. He was being famous by the name Yogi Adityanath given by Mahant Avaidyanath after he become monk in Gorakhnath temple.
He considered Mahant Avaidyanath (Chief Priest) as his spiritual guru, and he tasked with many political campaigns, and entering in politics he put the agenda of Hindutva Hindustan in the front of public.
On 14th September 2014, his guru Mahant Avaidyanath died and after his death he is appointed as the Mahant (Chief Priest) of Gorakhnath Math Temple and his all the assests of his guru.
In front of public he has a main reputation on the base of Hindutva face with the BJP. And also he is famous for given many controverial statement and hated speech against the Muslim people all over the country.
He set up a Yogi's Janta Darbar means his courtroom in Gorakhnath Math in which he resolves the local issues of the people of Gorakhpur and nearby towns. And the interesting fact is that his courtroom attend by the muslim people also and resolved problem; so everyone who comes to his Janta Darbar never return without a solution.
Yogi Adityanath is an avid animal lover. He loves animals like in his Gorakhpur Gorakhnath Math he spends time in Gaushala where he feeds lunch to cows. All the priests of his temple says that Yogi Adityanath known the names of all the cows who is present in Gaushala.
You can also read many big Politicians Biographies like Asaduddin Owaisi, Ghulam Nabi Azad, Mehbooba Mufti and Sambit Patra.