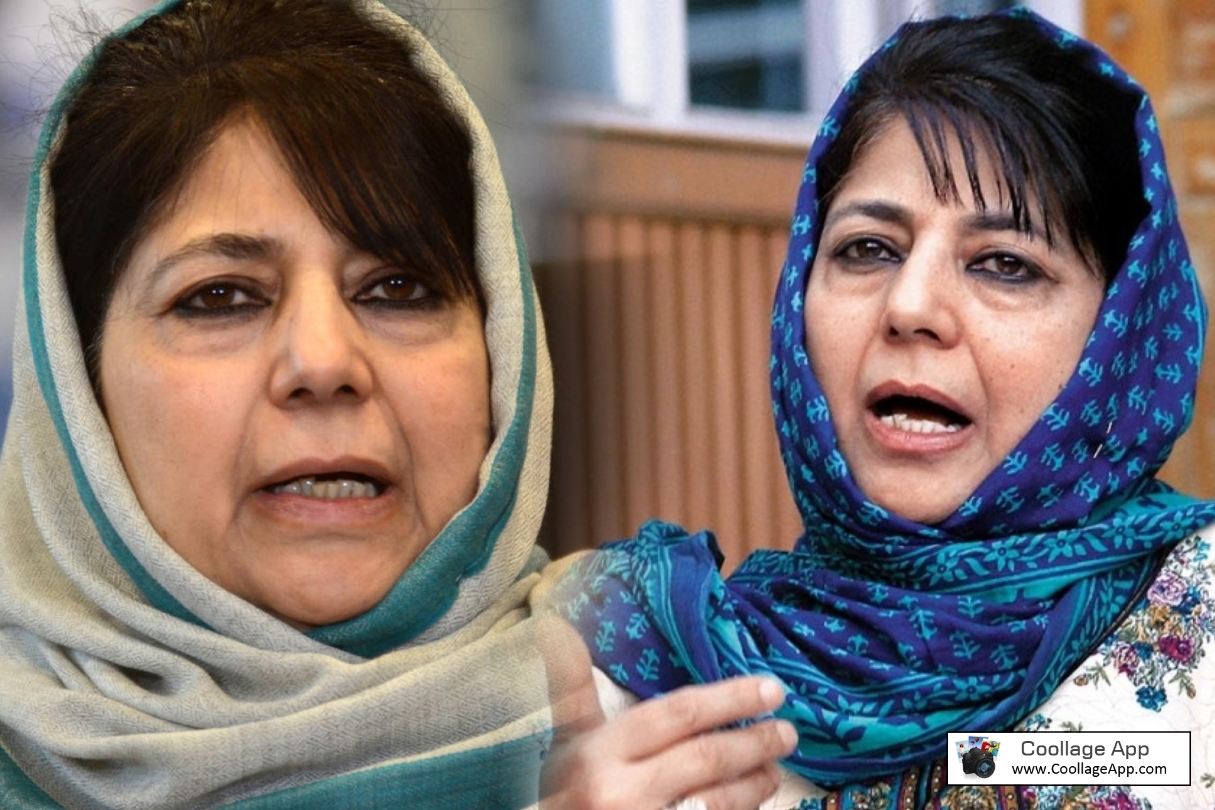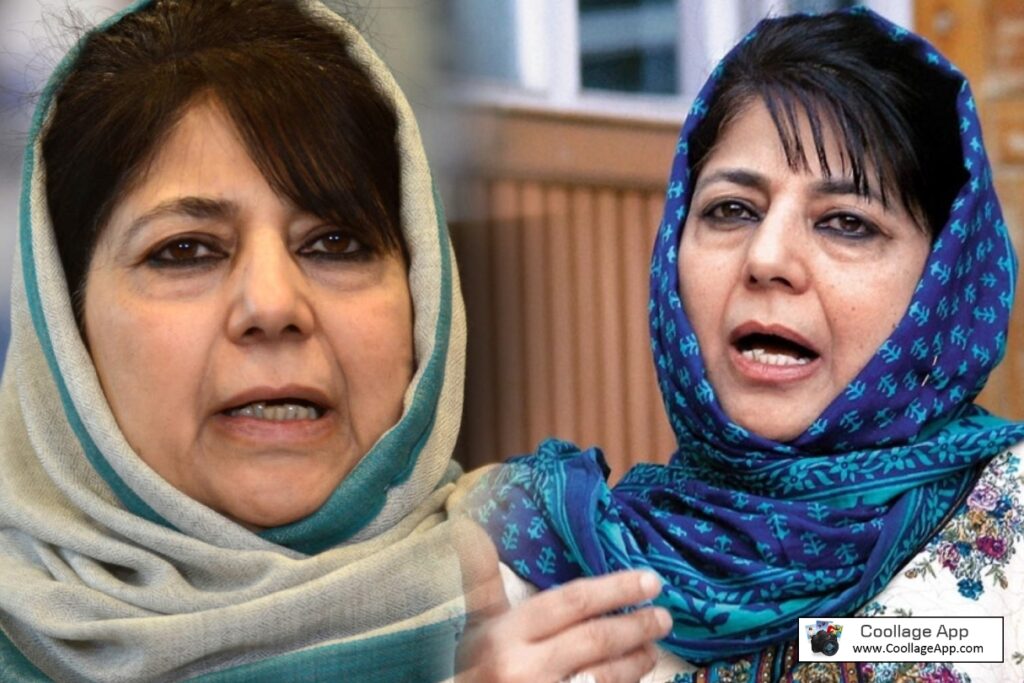 Mehbooba Mufti is renowned Indian politician of Jammu & Kashmir People's Democratic Party. Mehbooba Mufti is the 9th Chief Minister of Jammu & Kashmir. She was the first woman to be the Chief Minister of Jammu & Kashmir. Also, she is the president of PDP and member of Parliament. Check more details below about Mehbooba Mufti Wiki, Age, Caste, Husband, Daughter, Family, Net Worth, Biography & More.
Wiki/Biography
Mehbooba Mufti was born on 22nd May, 1959 (Age 62 years; As of 2021) in village Akhran Nowpora district Bijbehara, Jammu and Kashmir, India. Her full name is Mehbooba Mufti Sayeed. Her famous nickname is "Daddy's Girl" in Kashmir. Her zodiac sign is Gemini. Her religion is Islam. Her caste is Sunni Syed. Her nationality is Indian. Her profession is Politician.
Education/Qualification
Mehbooba Mufti did his schooling from local school of Jammu Kashmir. Thereafter he completed graduation in English literature BA from government college for women in Jammu and also completed LLB law degree from University of Kashmir.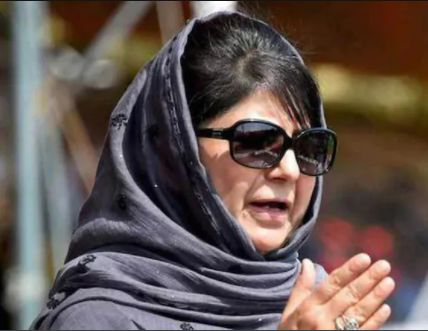 In 1989, Mehbooba Mufti was shifted to New Delhi and joined work in Bombay Mercantile Bank and after worked with East West Airlines.
Physical Appearance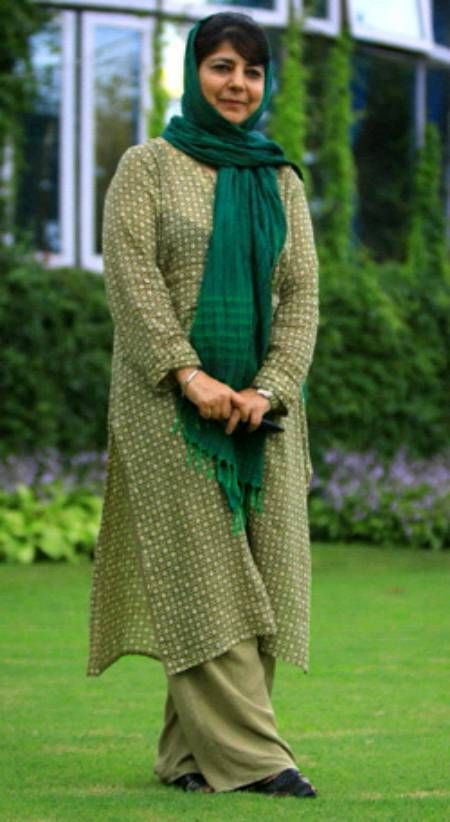 Height: 5′ 3″ inch
Weight: 60 Kg
Eye Colour: Dark Brown
Hair Colour: Black
Skin Colour: Fair
Family, Husband & Daughter
Mehbooba Mufti was born into political family background. His father Mufti Mohammad Sayeed, Jammu & Kashmir politician
and his mother Gulshan Ara, also politician.
She has four siblings Rubaiyya Sayeed,
Mufti Tasaduq Sayeed,
Tassaduq Hussain, and Mehmooda Sayeed. In 1984, she is married to Javed Iqbal Shah, political analyst and animal rights activist. Mehbooba Mufti get divorced in 1987 from his husband.
She has two daughters, Iltija and Irtiqa. Mehbooba Mufti is living happy with her two daughters.
Political Career
She started her political career in 1996 when he elected for state assembly and she became one of the most popular from Bijbehara on Congress ticket and became and MLA. Mehbooba Mufti is in the opposition of Chief Minister Farooq Abdullah in assembly elections.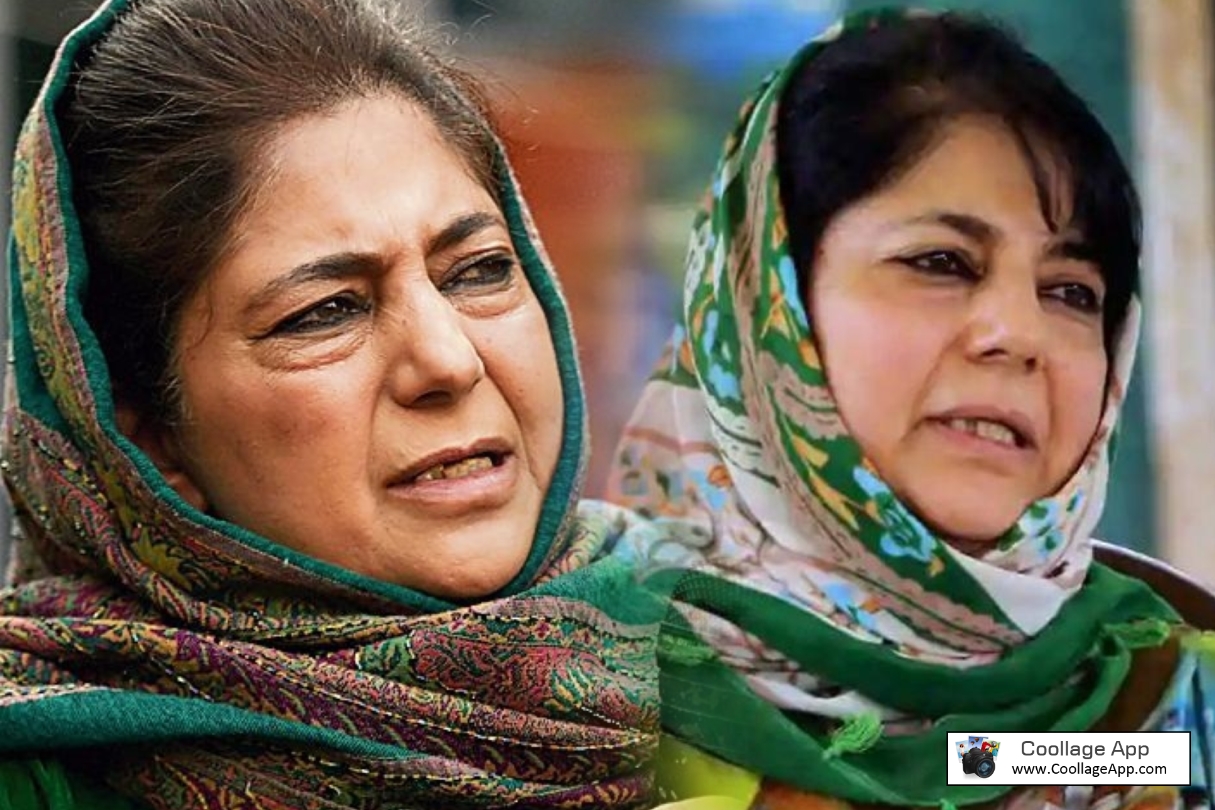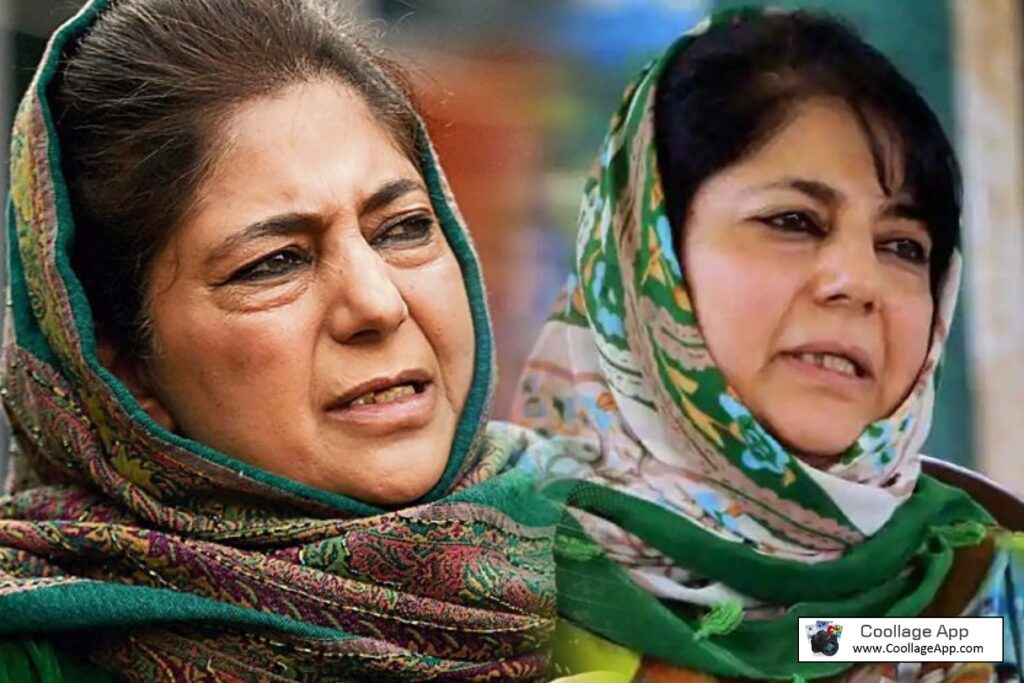 In 1999, she became the Vice-President of PDP, resigned from assembly elections seat and contest in the parliamentary elections from Srinagar and defeated by Omar Abdullah. In 2002, she contest in assembly elections and won Pahalgam MLA seat in state assembly from South Kashmir and defeated Rafi Ahmed Mir.
She was elected to Lok Sabha assembly state MP elections from Anantnag seat in 2004 and 2014. She was contested in 2014 lok sabha elections and defeated Mirza Mehboob Beg. In 2016, after the death of her father, she formed coalition government with BJP-PDP government in Jammu & Kashmir.
On 4th April 2016, Mehbooba Mufti became the first woman took oath as Chief Minister of Jammu & Kashmir.
On 25 June 2016, she won assembly election from Anantnag with highest margin.
On 19th June 2018, she resigned as Chief Minister of Jammu & Kashmir because disputed between the BJP-PDP coalition government and she said "the muscular policy will not work in Jammu & Kashmir". In 2019, she contested again from Anantnag in Lok Sabha elections and defeated by Hasnain Masoodi of National Conference.
On 22 February 2021, she was re-elected as the President of People's Democratic Party.
Controversies
In 2016, she faced a controversy when she decided to approve compensation for Khalid Muzaffar Wani's family. Khalid was the brother of slain Hizbul Mujahideen militant Burhan Wani who killed by security forces on 8th July, 2016. Mufi Mohammed said, "Militant aur militant ki family mein hume farq karna padega, unko ek hi nazar se nahin dekh sakte". Her statement in media was condemned by many political parties like BJP and Congress.
In July 2016, she said "they (Kashmiri Pandits) can't return to their original homes in the current atmosphere" like their homecoming to "throwing pigeons among the cats". She has a controversy from various quarters for this statement. Mufti Mohammed fell pray to controversy by making statement inside the Jammu & Kashmir Legislative Assembly.
In August 2019, she was in a big controversy about the central government ended Jammu Kashmir article 370 and split state into two Union Territories.
In October 2020, she was in detention by the central government because Mehbooba Mufti said "she would not fly the national flag of India and she demanded the restoration of Jammu & Kashmir separate flag. Her statement about national flag hurt people sentiments and her party PDP three leader resigned TS Bajwa, Ved Mahajan, and Hussain A Waffa.
House Address
Permanent address: Fair View Gupkar Road, Srinagar- 3, Anantnag.
Present address: Jammu & Kashmir House, Prithviraj Road, New Delhi-110 003.
Net Worth
Mufti Mohammed net worth is Rs. 52 Lakhs (As of 2014). She is rising politician of Jammu & Kashmir and won many assembly elections, two times as Member of Legislative Assembly, also she is the first woman who was the Chief Minister of Jammu & Kashmir and also Member of Parliament from Anantnag constituency.
Her political family background is also powerful and rich. So, thatswhy her net worth is rising as of 2021.
Social Handles of Mehbooba Mufti
Twitter: MehboobaMufti
Facebook: muftimehbooba
Amazing Facts of Mehbooba Mufti
She was born into high rich class Kashmiri family of Jammu & Kashmir.
In our childhood, she was a brilliant student and topped school.
Her hobby is travelling, reading and writing.
She had no interest in politics, she was in limelight of media when her sister Rubaiyya Sayeed kidnapped by terrorists and given many interviews to the media. That time, her father Mufti Mohammed Sayeed, is Union Minister in V.P. Singh Government.
Mufti Mohammed sister Rubaiyya Sayeed released in few days by terrorists and in exchange 5 terrorists were released from prison.
In 1996, she was involved in politics and joined Congress party and contest in assembly election from Bijbehara and won the first election of her politics career.
She quits after three years of joined Congress and formed his own People's Democratic Party. She was appointed as the vice president of the party.
Her mother is also politician of Jammu Kashmir contested in 1996 assembly elections and lost that election.
Her brother Mufti Tasaduq Sayeed has no interest in politics and he worked as a cinematographer in Bollywood industry. Her brother work was appreciated in the film Omkara and Kaminey.
His marriage life was not successful and she get divorced after three years of her marriage. But she had two daughters Irtiqa Iqbal works in London at Indian High Commission and Iltija Iqbal worked in the Indian Film industry.
You can also read many big Politicians Biographies like Nitin Gadkari, Ramesh Pokhriyal, and Sambit Patra.