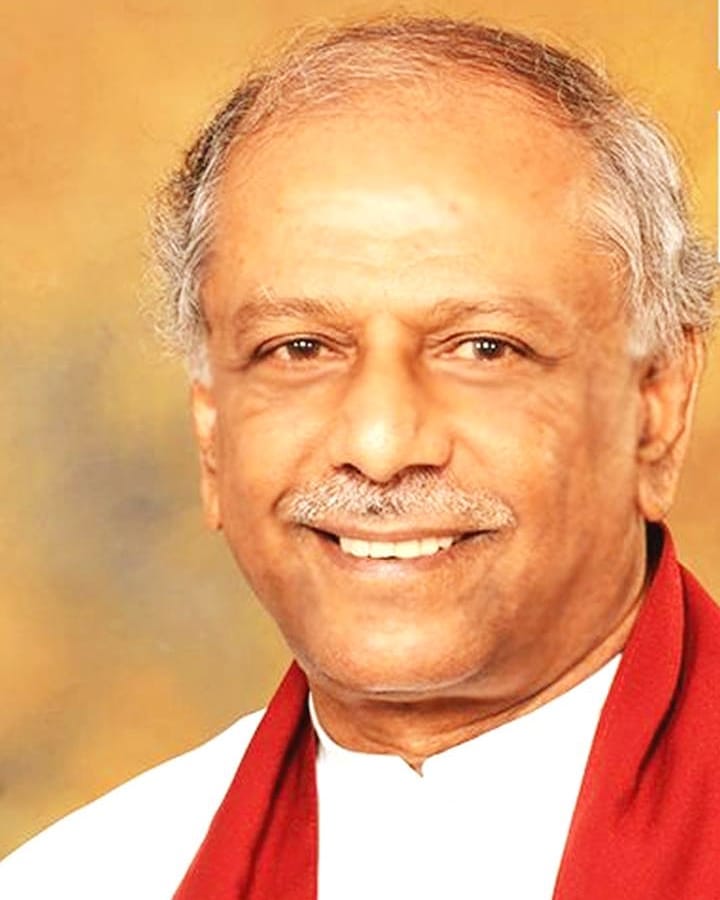 Dinesh Gunawardena is a Sri Lankan politician who served as an MP and cabinet minister. On 22nd July 2022, Dinesh Gunawardena is the Prime Minister of Sri Lanka. Also, he is the Leader of the House of the Parliament of Sri Lanka.
Since 1983, Gunawardena is the current main leader of the Mahajana Eksath Peramuna (MEP) party. Check all the details below about Dinesh Gunawardena Wiki, Age, Family, Wife, Son, House, Biography, Facts & More.
Wiki/Biography
Dinesh Gunawardena was born on 2nd March 1949 (Age: 73 years; As of 2022) in Colombo, Sri Lanka. His full name is Dinesh Chandra Rupasinghe Gunawardena. His zodiac sign is. His nationality is Sri Lankan.
He follows Buddhism (religion). His occupation is Trade unionist. His hobby is talking about politics and buying interesting books and magazines to improve his knowledge. His house is in the Colombo district of Sri Lanka.
Educational Qualification
He completed his schooling at Royal Primary School, Colombo, and Royal College, Colombo. After completing schooling, Dinesh Gunawardena completed his graduation in Business Management from the Netherlands School of Business (Nyenrode Business University) in Holland.
After this, he graduating B.B.A. in international business from the University of Oregon, United States.
Physical Appearance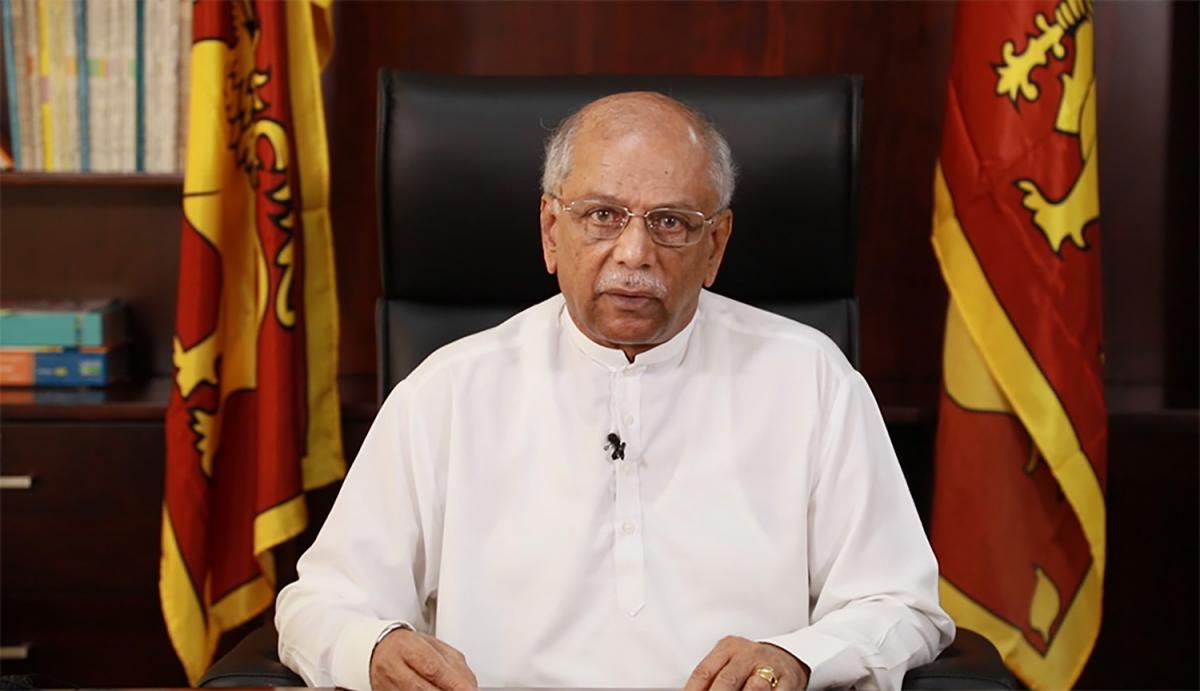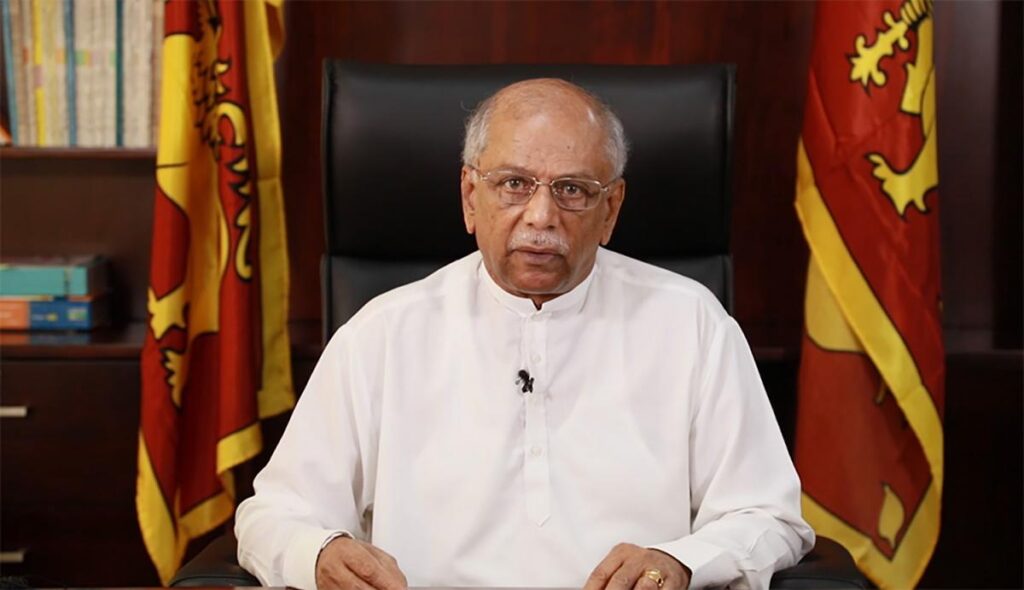 Height: 5′ 5″ inches
Weight (approx): 57 kg
Eye Colour: Black
Hair Colour: White
Family & Wife
Dinesh Gunawardena was born in the high-rich caste of Sri Lanka. Dinesh Gunawardena's father Philip Gunawardena (who is a Sri Lankan Marxist politician) and his mother Kusumasiri Gunawardena (a Ceylonese politician).
Dinesh Gunawardena married Ramani Wathsala Kotelawela (wife). He met his wife at some school function where his wife was helping her nieces and he choose to marry her.
His wife died suddenly of undiagnosed hepatitis. They had one son Yadamini (who doing Computer Science at the University) and one daughter Sankapali (studying A-Levels at Ladies college).
His son Yadamini weds Samanmalee Sakalsuriya (niece of former MP Sarana Gunawardena) on 14th July 2022. 
Career
After completing graduation, Dinesh Gunawardena started working in New York City, but his father died in 1972 and he returned back to Sri Lanka.

In August 1973, Dinesh was appointed to the Mahajana Eksath Peramuna (MEP) committee. Also in 1974, he became the general secretary of MEP.

In 1977, he was the MEP candidate in Avissawella at the Parliamentary election but failed to get elected.

In 1983, he was again the MEP candidate in Maharagama at Parliamentary elected and won.

In 1994, he was again one of the MEP candidates in the Colombo district, but MEP failed to win any seat in the Sri Lankan Parliament.
Gunawardena party MEP joined the People's Alliance on the 27th of August, 2000.

He contested in parliamentary election as one of the People's Alliance candidates in Colombo and won the election.

After the election, Gunawardena was appointed as the Minister of Transport and Minister of Environment in September 2001.

In 2004, he contested again in the parliamentary election as a UPFA candidate in Colombo and won the election.
After the election, he was appointed as the Minister of Urban Development and Water Supply and Deputy Minister of Education.

In 2007, his minister was changed to Minister of Urban Development and Sacred Area Development.

In June 2008, Gunawardena was appointed as the Chief Government Whip.

Again in 2010, he was elected in the 2010 parliamentary election and appointed as the Minister of Water Supply and Drainage.

In the 2015 presidential elections, he lost his cabinet position. He was re-elected in parliamentary elections.
In 2020, he was re-elected in parliamentary elections.

On the 22nd of July 2022, Dinesh Gunawardena was appointed as the Prime Minister of Sri Lanka by President Ranil Wickremesinghe (a classmate of his during school days).
Social Handles
Instagram: dinesh_gunawardena
Twitter: DCRGunawardena
Facebook: Gunawardena.Dinesh
Amazing Facts of Dinesh Gunawardena
He take part in the student activism of anti-Vietnam war protests in the United States.
His father is also known as the Boralugoda Lion.

He also used to rub some horribly smelling Ayurvedic oil on his father's head.

When his father died Dinesh sought out a Buddhist temple in New York and meditated for a whole day to console himself.

About politics he says,

"I have been shot at and teargassed for addressing meetings. Once when I raised my hand the police shot at me".

He also says,

"I believe in Buddhism and Sansara and the discipline of both mind and body, I also believe in serving the poor, helping them in whatever way I can, and seeking justice for all."
According to him, friendship is beyond political barriers.

His favorite food is curry and string hoppers.

When his father died, he cried for several days, when his mother kept writing letters and asking him to come back, but he sacrifices his Ph.D. and come back to serve the Mahajana Eksath Peramuna founded by his father.

Dinesh Gunawardena told his children that I am not responsible for them after 18 age and they as majors look after their life and future.
Read other Biographies Below: